BRIEF HISTORY
The Federal Education Quality Assurance Service was established in 1973 in recognition of the need for the Federal Ministry of Education to continue to provide leadership and formulae national policy for the purposes of planning and quality assurance nationwide.
The Federal Education Quality Assurance Service existed as a semi-autonomous body until 1988 when, due to the Civil Service Reorganization Act No. 43, Federal Education Quality Assurance Service lost its autonomy.
Vision
To have a dynamic Quality Assurance System that ensures effective and efficient education delivery below tertiary level.
Mission
To set agreed National Education Standards that ensure optimal attainment in all institutions below tertiary level, through Quality Assurance processes that guarantee effective and efficient curriculum delivery and good educational management for improved learner outcomes, in a globally competitive environment.
 Mandate
The mandates of the department amongst others are;
Co-ordinate the development of a functional national Education Quality Assurance (EQA) system and framework in collaboration with States, FCT and other Stakeholders;
Set, maintain and improve standards in all aspects of the school system below tertiary level;
Ensure minimum standard and quality control of instructional activities in schools through regular evaluation and continuous supervision working with the States to organise whole school evaluation of public and private schools over an agreed cycle;
Work with States to accredit schools for external examinations;
Support capacity development of States and FCT including mentoring of evaluators to carry out EQA functions effectively
Work with States to produce and disseminate national EQA documents and advocacy materials to government, schools, quality assurance evaluators and a wide public;
Collate and analyse EQA annual report of States and FCT to identify nation-wide trends and patterns in the quality of education;
Produce and disseminate widely an Annual National State of Education Report with inputs from States and FCT;
Work with states to train, accredit and maintain a data base of qualified education quality assurance evaluators in Nigeria;
Establish in collaboration with other stakeholders a national code of conduct and practice of EQA in Nigeria and ensure compliance;
Advise all tiers of government and private school proprietors to use the outcome of evaluation to inform policy, planning, training and interventions to facilitate school improvement.
Ensure minimum standards and quality control of instructional activities in schools through regular evaluation and continuous supervision.
Obtain information on problems and difficulties of teachers and institutions and proffer practical solutions to them.
Encourage dissemination of information on innovation and progressive education principles and practices in the school system through publications, workshops, meetings, seminars conferences, etc.
NATIONAL QUALITY ASSURANCE GOALS
Develop and improve effective internal and external mechanisms to enhance learners' achievement that satisfy the needs of stakeholders, accountable to the public and meet global challenges.
CORE VALUES
ACCOUNTABILITY
COLLABORATION
INTEGRITY
QUALITY SERVICE
FUNCTIONS OF FEQAS
The Department translated the policy goals into the following mandates:
Undertake regular evaluation of all schools in the country below the tertiary level to ensure effective and comprehensive implementation of curriculum and pedagogy standards through:
Whole School Evaluation
Follow-Through Evaluation
Special Evaluation
Accreditation
STRUCTURE/STAFF STRENGTH
Federal Education Quality Assurance Service is headed by a Director, GL 17 at the Headquarters Office.  There are six (6) Zonal Offices in the six geo-political zones of the Federation and thirty-six (36) State Offices and FCT office.  The Zonal Offices are headed by Directors but presently there are three substantive Directors heading South-West, North-East and North West Zones; while the state offices are headed by Coordinating Evaluators who are normally Deputy Directors.  However, only 24 state offices in them are manned by Deputy Directors.
STRUCTURE OF FEQAS AT HEADQUARTERS
The Department has Five (5) Divisions each headed by a Deputy Director.
The Divisions are:
Whole School Evaluation Division (WSE)
Human Resource Division (HR)
Planning &Policy Implementation Division (P & PI)
Curriculum and Pedagogy Division (C & P)
General Service Division (GS)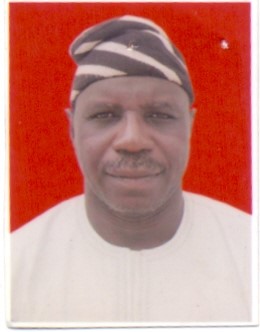 Mr Mbaakaa J. A
Director FEQAS