1. Welcome to WAEC E-learning portal (For the general public).
The primary aim of this initiative is to equip the students for better performance in future examinations.
Students performances on previous exams are analyzed with the secondary aim of detecting the weaknesses and proffer a solution for all stakeholders concerned with Senior Secondary School Examinations.
On this platform you will find resources for all WAEC approved subjects that will help you understand the standards required for success in respective Examinations:
https://waeconline.org.ng/e-learning
WAEC Konnect/Candidates Information Portal (This is for candidates only). They are required to log in with their
–   Exam Number &
–   Year of Examination
NABTEB: VITAL INFORMATION FOR PROSPECTIVE CANDIDATES
2. MORE E-LEARNING RESOURCES
3. UNITY SCHOOLS VIRTUAL LEARNING PLATFORM:
Junior School https://t.me/joinchat/PXkmchrCjpmpuvT8RLH_tg
Senior School https://t.me/joinchat/PXkmckev-4nIkoHoqes3cg
EduFirst TV https://www.youtube.com/channel/UCH2ONb1eLgZ76FvtGuLJDnA
4. STATES CURRENTLY EMBARKING ON E-LEARNING DURING THE COVID-19 PANDEMIC WITH AVAILABLE RESOURCES:
5. STATES E-LEARNING RADIO/TV TIME-TABLE

As Oracle's global, philanthropic educational program, Oracle Academy advances computing education around the world to increase knowledge, innovation, skills development, and diversity in technology fields. The program supports schools, teachers and students with its free program offering curriculum on Java and database, Oracle software, and a wealth of teaching and learning resources—all free and available using only a browser.
For both educators and students, Oracle Academy offers the best free online resources for teaching and learning computing, anytime, anywhere.
Using only a browser, teachers and students can access Oracle Academy resources including:
Free

curriculum and learning resources

with exams, quizzes, and answer keys to show evidence of learning, plus How To Guides.
Oracle Academy Education Bytes: diverse learning experiences that reinforce key concepts and take students from idea to innovation with hands-on labs, projects and challenges, and videos and presentations
The new Oracle Academy Cloud Program, which provides members with always free access to Oracle Cloud Free Tier, Oracle Autonomous Database, Compute Virtual Machines (VM), object storage, data egress, and other essential building blocks needed to create applications on top of Oracle Autonomous Databases, plus much more
Get the Most Out of Your Oracle Academy Membership online event webcast replay, where members can learn more about benefits, tools, programs and resources
Oracle Academy Workshops in a Box that make computing fun and engaging while leveraging best academic practices like project-based learning and assessments
Free online Resource Library, offering a variety of forums, sites, and learning materials
Institutions and educators simply need to join Oracle Academy as Institutional members to access all these resources. Registration is free and online. Join now.

Cisco Networking Academy transforms the lives of learners, educators and communities through the power of technology, education and career opportunities. Available to anyone, anywhere https://www.netacad.com/
As the world changes all around us, acquiring technical skills is what brings opportunity and the promise of education is what offers hope. Who will teach and nurture these world changers of tomorrow, these global problem solvers? We will. Together with our education, instructor, training and employment partners we've made a commitment to developing the workforce of the future. Join us as we change the world – one student at a time.
We understand that you serve many students who want to pursue different paths. That's why we're reaching out to you. As our digital world keeps growing, so will the need for digital skills. What better place for students to learn technology than with industry leader, Cisco.
Educating for today and tomorrow
For more than 20 years the Cisco Networking Academy has provided best-in-class courses, tools, and industry-recognized certifications so that people everywhere can get valuable skills, no matter their dream https://www.netacad.com/courses/all-courses
Tech courses that make up our modern workplace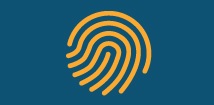 Intro to Cybersecurity
Free course discussing cyber trends and threats in a way that matters to all of us.
https://www.netacad.com/courses/security/introduction-cybersecurity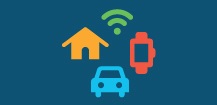 lntro to IoT
Free course focusing on Internet connected "smart" devices that are revolutionizing  the world.
https://www.netacad.com/courses/iot/introduction-iot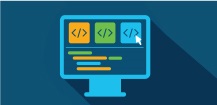 Programming Essentials in Python
Free course showing why Python is the most popular programming language worldwide.
https://www.netacad.com/courses/programming/pcap-programming-essentials-python
Careers / Pathways and Certifications
Our courses help you gain the knowledge, practice the skills and earn the certifications you need to get the job you want. Where will your path lead you? https://www.netacad.com/careers/pathways-and-certifications

IBM University Relations Programs
Education and skills form the basis of any economy. They enable social movement and can make the difference between poverty and prosperity. At IBM, we call upon our global expertise to outthink the world's toughest challenges to education, economic development and the prosperity they generate. IBM has a strong tradition of collaboration with academia and has created a specific organization, "The University Relations" team, whose mission is to build holistic relationships of mutual value with academic institutions, essentially becoming an intersection between academia and IBM by providing technology, supporting research and creating assets to advance relevant skills for today's workforce
1) IBM Digital-Nation Africa: (http://ibm.biz/moeng-dna)
The IBM Digital – Nation Africa  is a free self-paced learning and enablement platform. It will empower African youth with digital skills and tools to help improve their day to day life, allowing them access to a wider range of opportunities.
IBM Digital – Nation Africa is designed for African citizens, students, entrepreneurs, and communities providing both knowledge and tools to innovate, design, develop, and launch their own digital solutions.
As a cloud-based structured learning, enablement and achievement recognition platform, users will learn about emerging technologies such as Cloud, Artificial Intelligence, Internet of Things, Blockchain, Data Science & Analytics, and Security with access to over 85+ courses and 280+ hours of learning. Moreover, the user will have access to IBM Cloud & AI Platform where they can build their solutions online.
Whether you are new to the digital world, or a start-up /entrepreneur, student, recent graduate or a professional, D – NA has something for everyone:
The Explorer Journey provides users with a series of short videos that are quick to learn, introducing the key emerging technologies and including examples of how the technology is being used. For those who wish to discover more, there are additional resources both within D – NA and other IBM web sites.
The Innovator Journey allows users to create their own digital solution. It starts with inspiring them by showcasing many examples of innovative digital solutions, followed by providing an introduction to the design thinking methodology, and more importantly providing access to the IBM Cloud Lite account where the users can build their own solution.
The New Collar Journey is designed to offer users, the ability to gain key digital skills which are in high demand in the workplace such as Web Application development, Cloud, AI and Blockchain development. Unique to the platform is the use of IBM Watson, that helps create the users' skill profile, and connects them to a broad range of online recruitment sites in Africa. This will provide users with a list of currently available jobs in one place and filter them relevant to their skills. The courses consist of multimedia content, and many include hands-on labs enabling users to experience the technology.
All courses include the opportunity for the user to take a quiz and gain an IBM Digital Badge upon successful completion of the course and passing the quiz.
Get started today on http://ibm.biz/moeng-dna